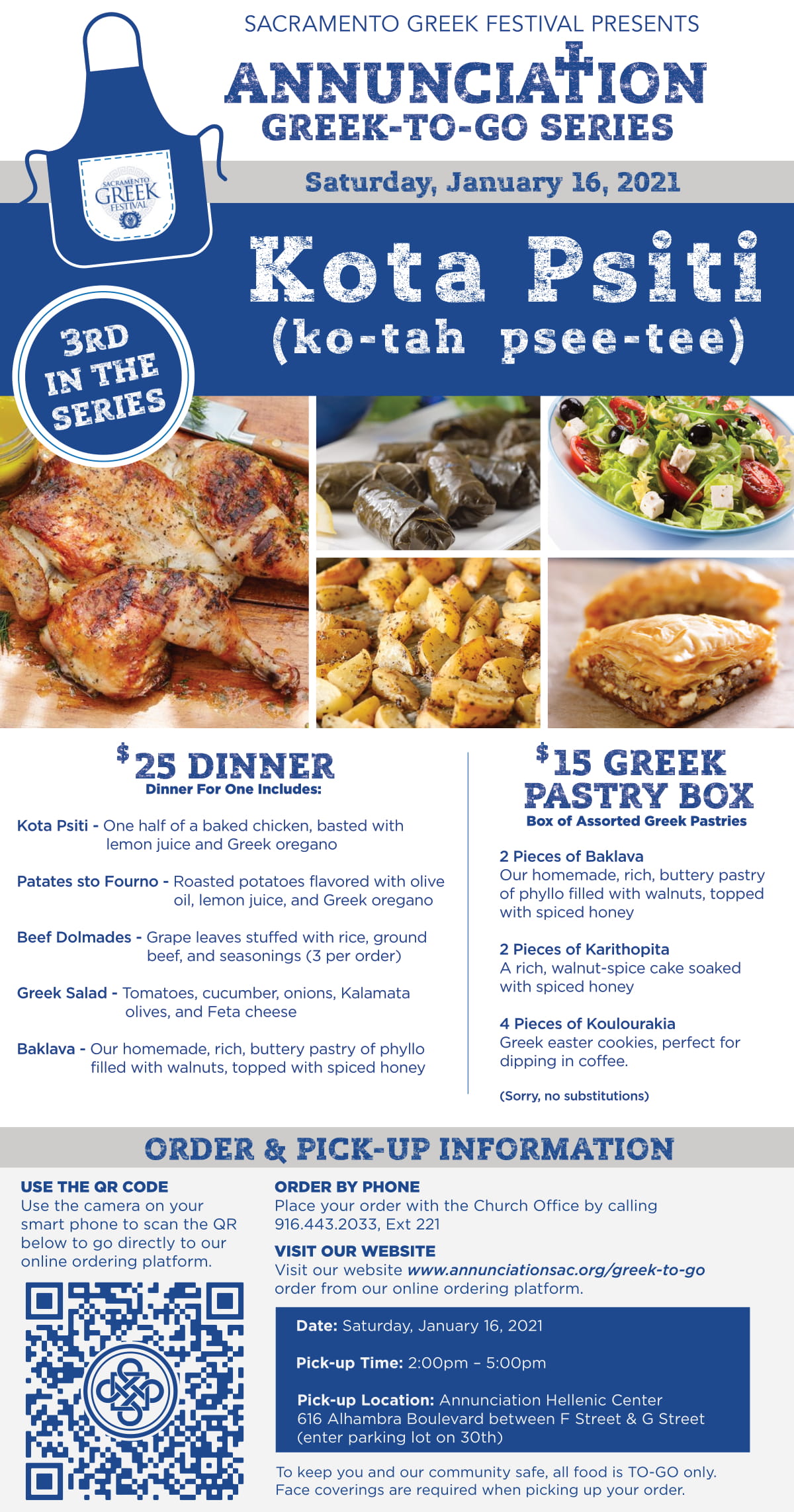 Join us in January for Kota Psiti (KO-tah psee-TI)
Click on the button below to pre-order a chicken dinner online for pick up Saturday, January 16th from 2-5pm.
Each meal includes:
Kota Psiti - one half of a baked chicken, basted with lemon juice and Greek oregano
Patates sto Fourno - Roasted potatoes flavored with olive oil, lemon juice, and Greek oregano
Beef Dolmades - Grape leaves stuffed with rice, ground beef, and seasonings (3 per order)
Greek Salad - tomatoes, cucumber, onions, Kalamata olives, and feta cheese
Baklava - our homemade, rich, buttery pastry of phyllo filled with walnuts, topped with spiced honey
All for $25!
*Please order by Friday, January 15th and indicate your pick-up time between 2-5pm in the Special Instructions at check-out.
Pick up location: Annunciation Hellenic Center - 616 Alhambra Boulevard
between F Street & G Street (enter parking lot on 30th)
Note: To keep you and our community safe, all food is TO-GO only.
Face coverings are required when picking up your order.
Use the QR Code
Use the camera on your smart phone to scan the QR below to go directly to our online ordering platform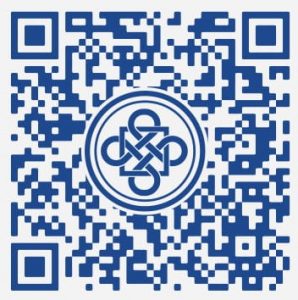 Order by Phone
Place your order with the Parish Office by calling 916.443.2033, Ext. 221
Date: Saturday, January 16, 2021
Pick-up Time: 2:00 pm - 5:00 pm
Pick-up Location: Annunciation Hellenic Center
616 Alhambra Boulevard between F Street & G Street
(enter parking lot on 30th)
Follow us on Social Media